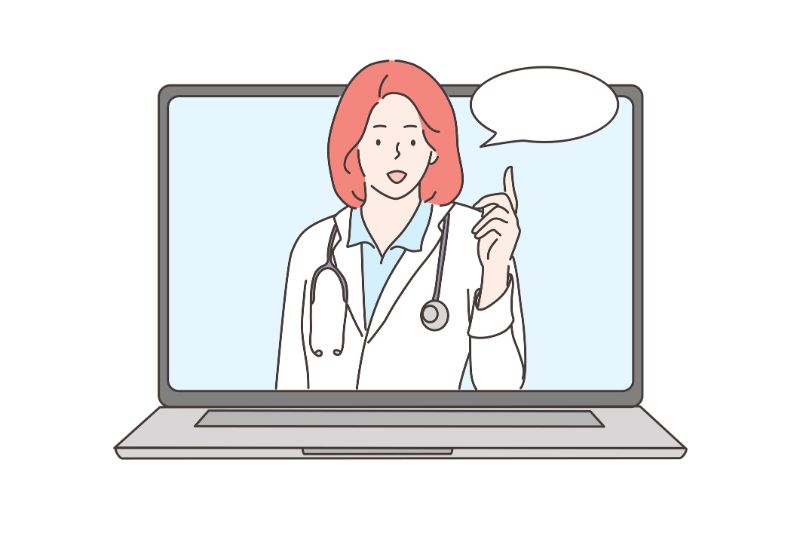 The Internet can be a crowded place. If you're a health practitioner looking to get ahead of the competition, you've got your work cut out for you.
The good news is that Search Engine Optimization (SEO) offers you an effective and sustainable means of generating patient leads.
What is it and how can it help you? Read on to find out.
What exactly is SEO?
SEO is a Digital Marketing strategy that uses both front-end and back-end optimization to make a website rank highly on Google searches.
Why does this matter? Because 75% of people never scroll past the first page of search engine results pages (SERPs). Furthermore, the top three results garner 75% of all clicks.
The takeaway: If your practice isn't one of the top results in your locale, it may as well be invisible. And a practice that can't be seen simply can't attract patients.
SEO and Healthcare: A healthy partnership
There are many ways to promote your practice online, but why should medical SEO be part of your Digital Marketing strategy? Here are four excellent reasons:
People search for healthcare practices online — Gone are the days when people looked for hospitals and clinics in the yellow pages. Thanks to the ubiquity of the Internet, patients can find the closest medical practice in seconds by simply Googling it on their phones. In fact, the Pew Research Centers found that 44% of people look for information about doctors and other health practitioners on the internet. If you don't have good SEO for your website, you could be missing out on a significant number of potential patients.
Healthcare is founded on credibility — Few things in life are as important as one's health. That's why people seek out only the most trusted and credible doctors in their area. As it happens, Google's complex algorithm evaluates websites and ranks them according to perceived trustworthiness, using factors such as keyword relevance, content quality, and patient reviews, among others. To be ranked atop SERPs is to be deemed credible by the world's biggest and most-used search engine — a factor that will surely help you attract more patients.
You can target specific audiences — More likely than not, your practice offers multiple specialties or procedures. Luckily, Google indexes websites page by page; this means you can create a dedicated landing page for a certain service and optimize it to attract the relevant audience segment. If someone Googles "dental cleaning in LA," for example, your website offers information that directly addresses their query, making it more likely to rank in SERPs and generate leads.
SEO is cost-effective — Between sponsored Facebook posts, pay-per-click ads, and website banners, digital marketing can get quite expensive. The reality, however, is that most medical practices have limited marketing budgets. When done right, SEO can deliver a higher return on investment (ROI) than paid marketing because its goal is to generate organic or free website traffic.
Want to take your healthcare practice to the next level? Redux Labs offers expert SEO for medical practices that will make your website a lead generation machine.
Just give us a call at 1.888.995.5227 or send an email to hello(at)reduxlabs(dotted)com to get started. If you'd like to know more about our services or wish to request a quote, you may also reach out to us via this contact form.