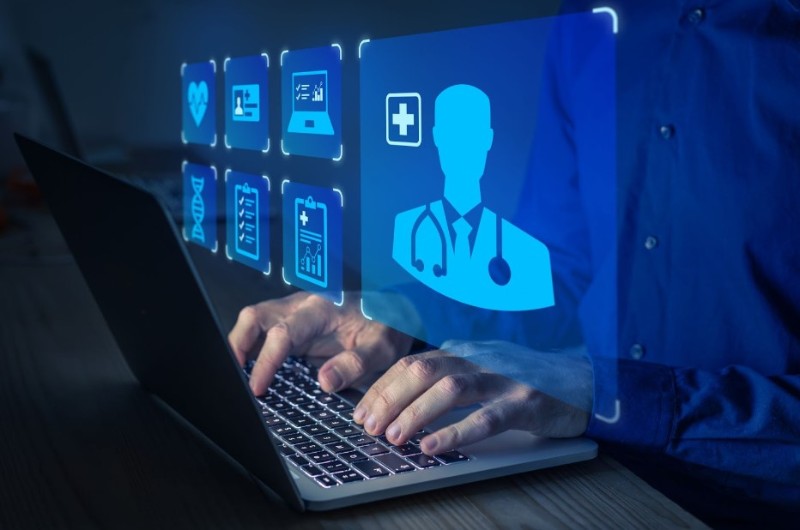 At Redux Labs, we understand the importance of optimizing your website for search engine visibility. We specialize in building SEO-friendly websites that attract traffic and generate leads and conversions. Here are the top 50 ways we build the best SEO-friendly websites for cosmetic surgeons:
In order to find out what your potential patients are searching for online, we will do comprehensive keyword research.

This will help you determine which keywords are most valuable to target in order to attract more people interested in your cosmetic surgery services.

When it comes to website optimization, one of the most important things you can do is to use relevant keywords in your page titles, meta descriptions, headers, and body text.

This way, you can ensure that your content is being seen by the right people and that it is being indexed properly by search engines. Additionally, using keywords throughout your website content will help to improve your website's overall ranking in search results.

We will implement long-tail keywords to target more specific search queries related to your cosmetic surgery services.

This way, you can connect with patients who are specifically looking for the procedures and treatments that you offer.

In today's age, it is more important than ever to have a website that is mobile-friendly and loads quickly.

With more and more people using their phones and tablets to surf the web, it is essential that your website can be accessed from any device. Users are less likely to wait for a slow-loading website, so it is important to have your website optimized for speed.

Redux Labs will implement SSL encryption to secure your website and improve search engine rankings.

This will protect your site from hackers and ensure that your users' data is safe. It will also help you rank higher in search results, since Google now prefers websites that use SSL encryption.

We understand the importance of having descriptive and keyword-rich URLs for your web pages.

This helps not only with your website's ranking on search engines, but also with click-through rates and overall user experience. We will work with you to make sure that your URLs are both descriptive and keyword-rich, so that you can see the benefits on your website.

We will add alt tags to all images on your website to make them more search engine friendly.

This will help ensure that your website comes up in more search results.

Optimizing your website's navigation can be compared to setting up a treasure map.

We make it easy for both search engines and users to find your content so they can enjoy what you've created.

Creating content that is high-quality and relevant to your cosmetic surgery services and target audience is important.

This will help you attract potential patients and show them that you are an authority in your field. There are a few things to keep in mind when creating this content, such as using keywords and making sure that your content is updated regularly.

When it comes to SEO, internal linking is key.

By connecting related content on your website, you can improve your search engine rankings and help visitors find the information they need.

At Redux Labs, we know that high-quality backlinks are vital to the success of your website.

That's why we only build backlinks from authoritative and relevant sources. With our help, you can improve your website's ranking in search results and get more traffic.

There's no denying that social media is a powerful tool for promoting content and building brand awareness.

Platforms like Facebook, Twitter, and Instagram provide huge audiences for you to share your work with, and if used correctly, can help you reach a whole new level of success.

Redux Labs can help improve your Google My Business profile so you can rank higher in local search results.

We have a team of experts who will optimize your profile and make sure it is up to date and accurate. This will help you attract more customers and grow your business.

Publishing patient reviews on your website is a great way to improve your credibility and increase your visibility in search results.

Everyone should be able to enjoy your website, regardless of any disabilities they may have.

We can help make your website more accessible to everyone by including features such as alt tags, text transcripts, and other accessibility features.

Redux Labs will be implementing schema markup to help search engines understand your website's content and structure.

This will make it easier for people to find your site when they search for relevant keywords.

At Redux Labs, we use Google Analytics to get insights into how your website is doing in terms of traffic and search engine ranking.

By understanding these things, we can help you make changes to your website that will improve your overall online presence.

We also keep an eye on your website's backlink profile to make sure that you aren't being penalized for having low-quality or spammy links.

We also create a sitemap for your website to help search engines crawl and index your pages.

At Redux, we understand that when it comes to SEO, not all patients are created equal.

That's why we tailor our local SEO strategies to target patients in your specific area. This way, we can help improve your search engine rankings and make sure that you're being seen by the people who matter most to your practice.

Your website's credibility and search engine ranking can be improved by featuring social proof, such as awards, certifications, and testimonials.

By displaying these items prominently on your website, you'll be able to show potential customers that your business is trustworthy and credible.

It's important to stay current with the latest SEO trends and algorithm updates.

Redux Labs will make sure your website is optimized for success by staying up-to-date with the latest trends and keeping you informed of what they are.

We never employ black hat SEO tactics, such as keyword stuffing and cloaking, which can compromise your website's search engine rankings.

If you want your website to show up when people use voice search, you need to optimize it with natural language and long-tail keywords.

This means that you should use the same language that your target audience would use when they are searching for information, and you should include all of the relevant keywords that they are likely to use. By doing this, you will make it more likely that your website will show up in the search results and that people will be able to find what they are looking for.

Your website is like a plant – it needs regular care and attention to stay healthy and thrive.

Just like you wouldn't neglect watering or pruning your beloved ficus, you also can't afford to let your website get stale. Make sure to regularly update your content and design to keep it fresh, relevant, and valuable to your target audience.

A competitor analysis is a great way to help improve and differentiate your website.

By looking at what others in your industry are doing, you can identify areas where you can make improvements and set yourself apart from the rest.

Everyone wants their website to look amazing, but sometimes it can be a real pain to make sure that it looks good on all devices.

That's where responsive design comes in! Using responsive design means that your website will conform to the size of the device that it's being viewed on, so you don't have to worry about things looking out of place or cluttered.

If you want to showcase your cosmetic surgery services and facilities in the best light possible, make sure to use high-quality images and videos.

This will help you attract more patients and show them that you're a top-notch provider.

The best way to get website visitors to take action is to have a clear and concise call-to-action on your site.

A call-to-action is a statement or button that encourages a visitor to do something, such as sign up for a newsletter or buy a product. If your call-to-action is clear and easy to find, visitors are more likely to take action.

A/B testing is a great way to see what design and content changes on your website will result in the most conversions.

Website analytics are like a recipe for success.

By tracking and measuring the performance of your website, you can make sure that your website is optimized for success.

Heat maps are a great way to understand how visitors interact with your website and figure out what design changes you need to make.

By tracking where people click and scroll, you can get a clear picture of what's working and what needs to be improved.

The speed at which your website loads is important for two reasons.

First, it affects how satisfied your visitors are with their experience on your site. If your site is slow, they're likely to leave before they even get a chance to see what you have to offer. Second, search engines take loading speed into account when ranking websites, so a fast site could give you a boost in the search results. There are a few things you can do to optimize your website's loading speed, such as reducing the size of your images and using caching.

Adding structured data markup to your website helps search engines understand the content and structure of your site.

This can make it easier for people to find the information they're looking for, and it can also help improve your website's ranking in search results.

Using structured data markup makes it easier for search engines to understand the content and structure of your website.

This can help improve your website's ranking and visibility in search results.