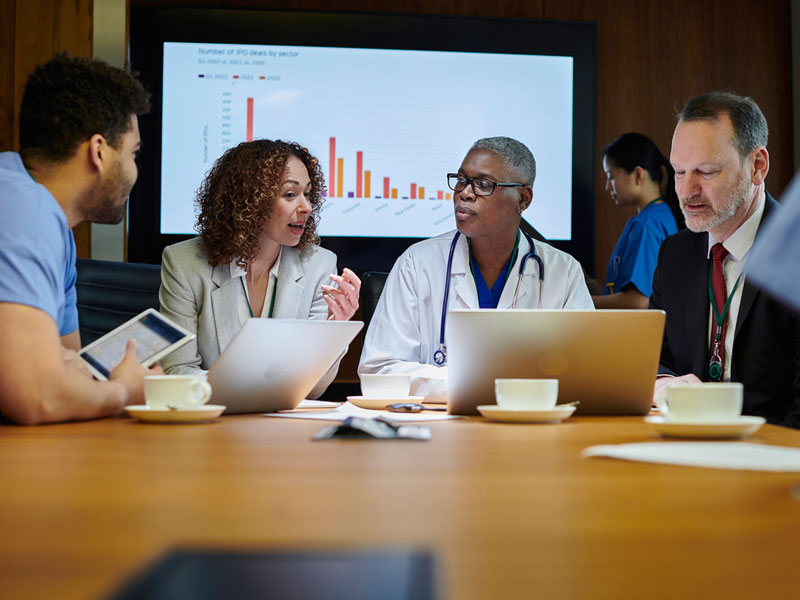 Medical organizations need effective marketing strategies to stand out, attract patients, and achieve business goals in today's highly competitive healthcare landscape. Changing marketing techniques for healthcare practices, hospitals, and clinics is essential as technology continues reshaping healthcare delivery.
Understanding the Target Audience:
Identifying and understanding the target audience is a fundamental principle in medical marketing. For detailed insight into the demographics, needs, and preferences of potential patients, Redux Labs conducts comprehensive market research. As a result of understanding the target audience's motivations and pain points, Redux Labs can create marketing campaigns that resonate with them, leading to engagement and patient conversions.
Building a Strong Online Presence:
In the digital age, having a compelling online presence is paramount for medical organizations. Redux Labs specializes in creating robust online marketing strategies encompassing various digital presence elements. From optimizing websites for performance and search engine visibility to managing online advertising and social media campaigns, Redux Labs ensures clients have a strong online presence across relevant digital channels.
Content Marketing for Patient Education:
Content marketing is an indispensable tool in the medical marketing arsenal. Redux Labs understands the power of educating patients beyond increasing online visibility. Through well-crafted content marketing strategies, Redux Labs helps medical organizations establish themselves as trustworthy sources of information. This not only engages patients but also builds trust and credibility. By providing valuable and timely content, Redux Labs ensures clients stay connected and relevant to their target audience.
Online Reputation Management:
Managing online reputations effectively cannot be overstated for any medical organization. Redux Labs understands how crucial building and maintaining a positive reputation is. Redux Labs helps clients build a trustworthy reputation through proactive patient feedback collection, amplification of positive reviews, and timely response to negative feedback.
Innovative Technologies and Strategies:
Technology and trends in healthcare marketing keep Redux Labs on top of its game. Considering the industry's changing dynamics, Redux Labs provides clients with innovative technologies and strategies to keep them ahead of the game.
Medical marketing best practices are unrivaled at Redux Labs, an unrivaled agency. Redux Labs enables medical organizations to unlock their true potential through a comprehensive understanding of their target audience, a strong focus on building a robust online presence, content marketing expertise, reputation management strategies, and a dedication to utilizing innovative technologies.